My New Digital Record Label
~Nuwavonic Records~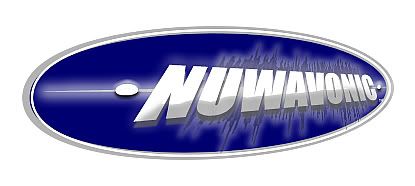 This is a temporary space to keep you all informed
with all the happenings regarding Nuwavonic Records.



The labels main site will be up in the distant future which will be powered by web design company
~PERFECTION STUDIOS~ (Web Design from a creative mind)
Ok back to business,
Information on present & future label releases will be listed here
Expect links to DJ mixes & audio clips from my productions as well as general news.
Lastly i would like to thank everyone who has help to start the label.

My labels music will be available online at the following;
~TRAXSOURCE.COM (the future of house)

~AUDIOJELLY.COM
~M8 ONLINE MUSIC STORE
~STOMPY.COM
~JUDGE MUSIC.NET
Hope you enjoy our releases.
Artists Involved With Nuwavonic Records
ANDY HOLDER (label honco, producer, remixer & DJ)
bio of Andy's history & achievements to the left of the blog.
full press pack available on request.

ERIK DILLARD
(singer, songwriter & producer)
A brief bio of Erik's history & achievements.


What would it sound like to have screaming rock guitars or pulsating dance beats laced
with a smooth enchanting tenor voice? I'll tell you. It would sound like the unique,
edgy and infectious style of Erik Dillard.
Here we have a young man who covers many dynamics and emotions in his songs.
His experience has attributed to that fact.
Like many, Erik's beginnings root from his hometown
singing and writing songs for local groups.
After years of polishing and grooming, Erik took his music to a national and international level with his first televised performance in 2002 on The Bobby Jones Artist Retreat Show; aired on The Word Network.
2004 marked another milestone performance as Erik was featured a second time on The Bobby Jones Artist Retreat Show.
In that same month, Erik performed on his first overseas tour with Hollywood, CA based production group KBC Music Group. The group traveled to Norway performing and teaching music to various groups in Oslo, Hamar and Lillehamar.
Upon Erik's return to the states, he was asked to teach at The GMWA (Gospel Music Workshop of America) during The New Music Seminar.
It was here that one of the first songs Erik wrote was taught to an audience representing various states in America.
Erik's song "It's Because" caught the attention of world renowned songwriter/artist Edwin Hawkins who recorded the song at a live concert later that same year.
Erik's most recent accomplishments include being an Instructor for the Soul Bird Music School in Japan teaching music in Tokyo, Okawa and Fukuokua and also collaborating with United Kingdom based music producer, Andy Holder.
Erik's first solo project is entitled, "Great Things". This independently released record sold over 1,000 copies in the Midwest Region and other select states throughout the United States.
The project's sales traveled across the seas and began to spark in Japan, London, Brazil, and The Netherlands.
Erik's sophomore album, "The Basics", is scheduled to be released in May of this year.
In conjunction to his music, Erik is also Co-Founder of his Vocal Training series entitled, Strong Sound.
On the rise, and with determination in his heart, Erik continues to work nationally and internationally sharing music with the world. It is his continued hope and goal to share the message of love through song with the world.
CARL STANLEY (jazz musician, saxophonist, writer & producer)
A very brief bio about Carl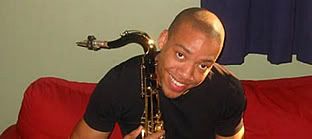 Carl Stanley is a brilliant young saxophonist whose talents have already been recognised by legends of jazz such as Roy Ayers who he accompanied on tour around the world.
He is constantly in demand as a session musician for leading bands and has recently completed his own album 'Feelin' It'. Carl is stylish and soulful and his band is made up with the very best musicians so expect great jazz, funk and soul music from a young Midlands musician who is heading for the top.