Soulfuric Open Up The Vaults!!!
Soulfuric Vaults Volume 1:
Various Artists
(Lenny Fontana pres. Galaxy People,Groove Junkies, Orange Muse,
Andy Holder, Bongoloverz, MoD)
(Soulfuric.US) March 2005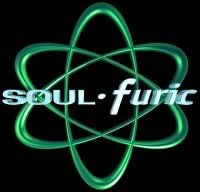 Text quoted from Traxsource/Soulfuric

Soulfuric comes correct with more unreleased pressure from the vaults! Finally the extremly hard to come by

Groove Junkies Edit

of

Galaxy People

is here! On this one the

Groove Junkies

take the He Is The Joy vocals by Donna Allen and mix them with Lenny Fontana's Galaxy People. Anyone who has ever had the chance to hear and see this one smash up a dancefloor knows what I'm talking about!
Also On this EP Is

Andy Holders

Remix of

Orange Muse's Keep the Funk Alive

. A rare edit with big builds and vocal hooks that will leave you asking for more! This one has also not been availible until NOW!
And Finally rounding out the bunch is the also previously unreleased

MoD

Remix of the

Bongoloverz - Power of Music

, a deep journey into the power of music!



Click Here To Listen & Buy MP3!



Click Here To Listen & Buy Vinyl!