Remix News! - July 06 (part 2)
Out now on respected up & coming label Soulfunk Digital
Text quoted from Soulfunk Digital
Out Now!
Danny Clark Presents Heart 'N' Soul
"Feel It In Your Soul Pt 2" (Andy Holder Mixes)

July 2006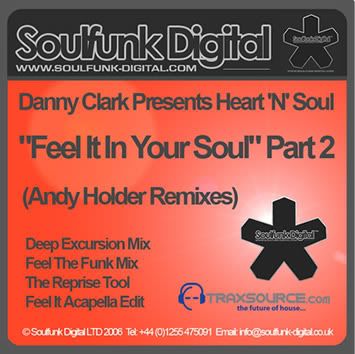 Due to the massive success of the original mixes we have decided to give you another dose of
"Feel It In Your Soul"
courtesy of
Andy Holder
. He comes up trumps with a deeper approach and extremely useful tools for the more adventurous dj's.



Click Here To Listen & Buy MP3!






~For soulfunk digitals website, click the link
CLICK HERE!