DJ MIXES: Back 2 The 90s!!
~VOLUME 1~

Did this mix in 2003.

It's a proper old skool bumpin vibes type mix,
if you were into the sound coming out of London &
the nice n ripe record releases during the 90s
then this will be up your street.

(click image to see track list better)
CLICK HERE TO PLAY & TO DOWNLOAD!!

Mix is in MP3 format at 128kbps
Note: clicking the link will take you to
4shared.com's
play & download page.
The play link is at the top of the page
(far right you will see the play logo)
& download link is near the bottom of the page
and takes a few seconds to load before both become active.
~VOLUME 2~
Did this mix In 2005.

this is more house orientated

if you like the old 90 flavas from the likes of
CJ Machintosh, Joey Musaphia,
Tuff Jam, Grant Nelson, AM:PM, Soulfuric Records etc
then this will be up your street.
(click image to see track list better)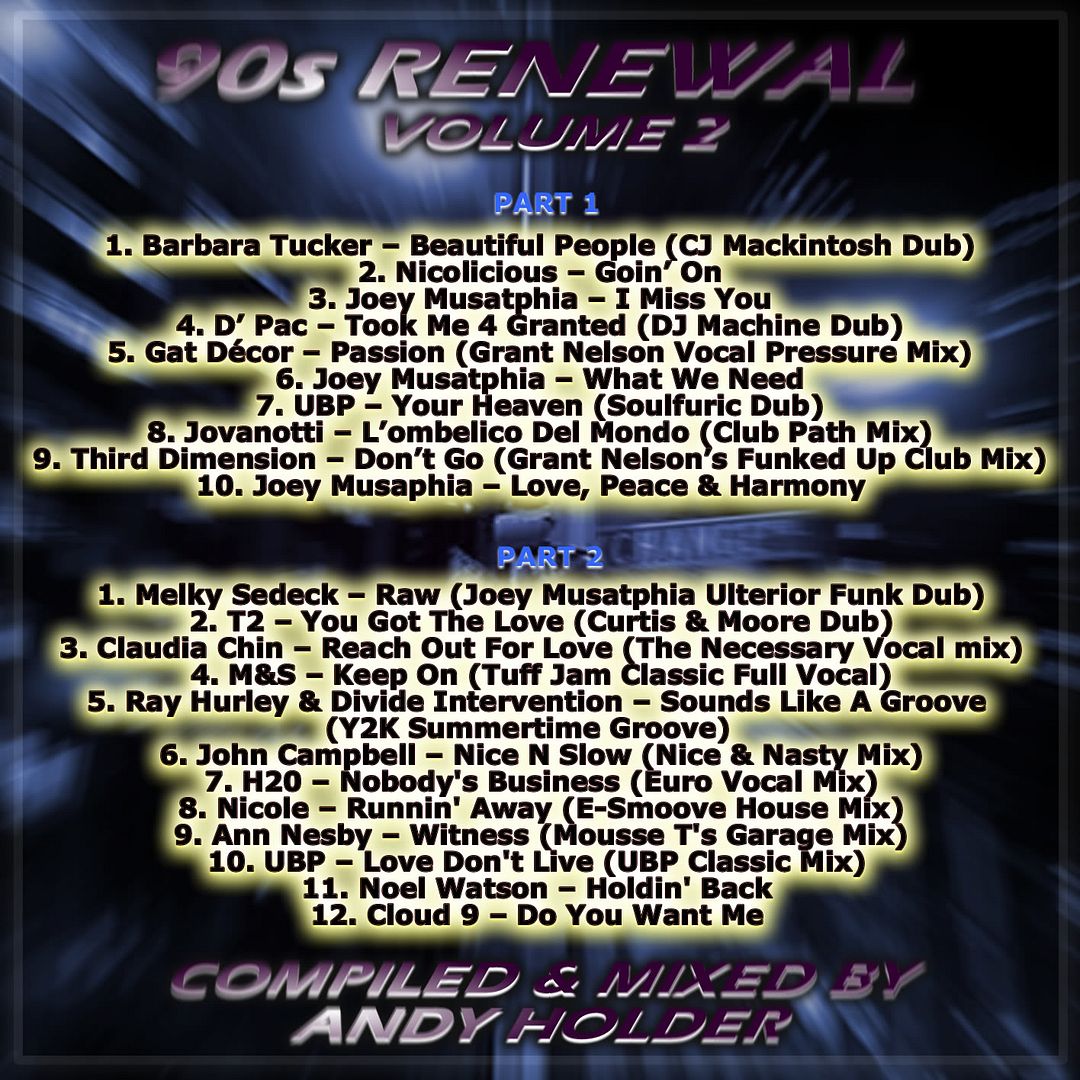 PART 1